Fuji Image Transfer....
At hand a pair of scissors, hard roller, safelight and paper of choice which I will go into later.
Darken the room and keep the safelight away from the action. Once I pull the image from the slide printer (if you do not have a printer keep the image in the camera until ready to transfer obviously) I've got 16 to 18 seconds to cut away the edge of the print that still holds the chemical residue (too messy when left in situ). Peel and drop the negative side onto the awaiting paper and roll hard and evenly for 40-50 seconds.  All the rest can be done with the lights on and after around another 30 seconds depending how I want the image to look, peel away....
Now paper of choice for moi is Fabriano 5, 300 gram hot press which is very smooth being 50% cotton and watercolour. It can be bought as a pad (Fabriano RKB Fat Pad) and that way cost effective at 2 prints a page. A lot of peeps like Arches 88 but I didn't get on with it... The whites have a yellow cast but I can live with that.
Rgds
Mlr
Daisy1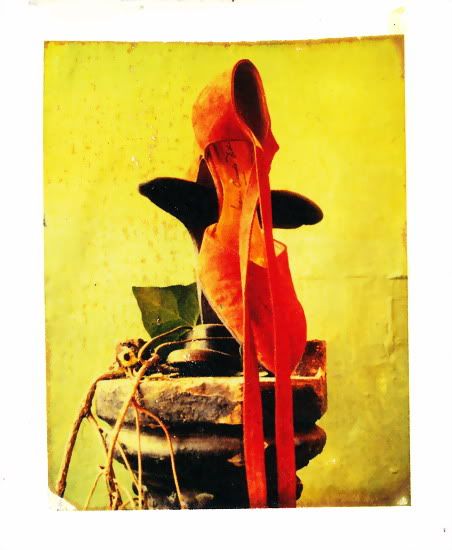 Daisy